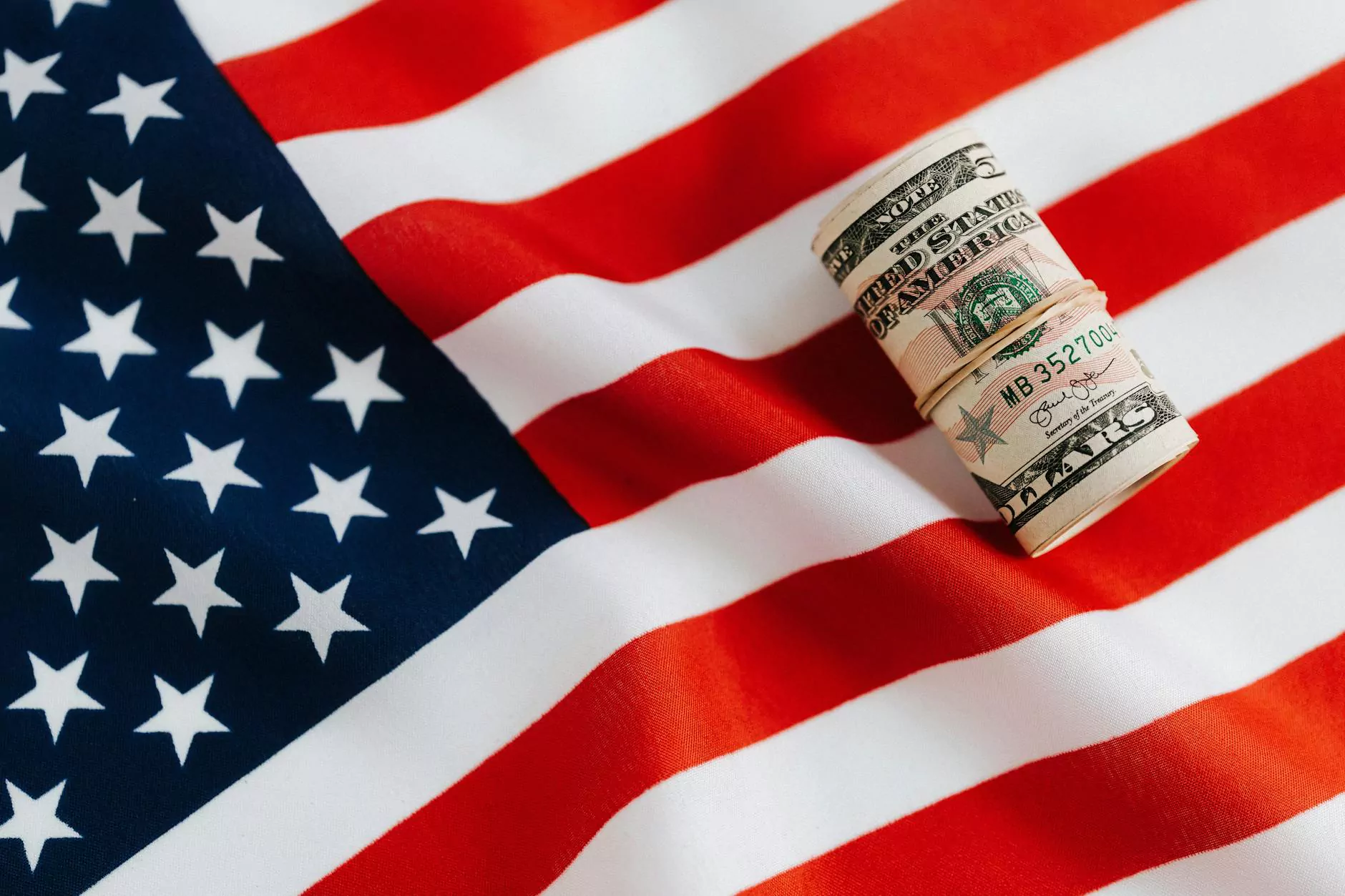 The Perfect Way to Showcase Your Patriotism
Aspen Marketing is proud to offer top-notch American flag boat wraps for boat owners who want to showcase their patriotism on the water. Our boat wraps are expertly designed with attention to detail, using the highest quality materials to ensure durability and longevity. Whether you're a professional fisherman, a pleasure boater, or simply someone who loves spending time on the water, our American flag boat wraps will make a bold statement and set your boat apart from the rest.
Unmatched Quality and Durability
When it comes to boat wraps, quality and durability are of utmost importance. That's why at Aspen Marketing, we take pride in offering boat wraps that are specially crafted to withstand the harsh marine environment. Our American flag boat wraps are made from industry-leading vinyl materials that are fade-resistant, weatherproof, and UV-protected. You can trust that our boat wraps will maintain their vibrant colors and crisp design even after years of exposure to sun, saltwater, and other elements.
Custom Designs Tailored to Your Boat
At Aspen Marketing, we understand that each boat is unique, and we believe that your American flag boat wrap should reflect your individual style and preferences. That's why we offer fully customizable designs that can be tailored to fit your boat's specific dimensions and contours. Our team of talented designers will work closely with you to create a stunning boat wrap that not only showcases the American flag in all its glory but also complements the overall aesthetic of your boat. With our attention to detail and commitment to quality, we guarantee a seamless and flawless installation that will leave you amazed.
Enhance Your Boat's Appearance and Protection
Our American flag boat wraps not only enhance the appearance of your boat but also provide an added layer of protection. The vinyl material acts as a shield, protecting your boat's exterior from scratches, abrasions, and minor dings. Additionally, the boat wrap acts as a barrier against UV rays, preventing fading and discoloration of your boat's original paint. With a boat wrap from Aspen Marketing, you can enjoy a stunning visual transformation while ensuring long-term protection for your boat.
Why Choose Aspen Marketing?
Expertise in boat wrap design and installation
High-quality materials and craftsmanship
Customizable designs tailored to your boat
Attention to detail and commitment to perfection
Durable and long-lasting boat wraps
Enhanced boat appearance and protection
Competitive pricing and excellent customer service
Contact Us Today
If you're ready to take your boat's appearance to the next level and proudly display the American flag on the water, Aspen Marketing is here to help. Our boat wraps are designed to exceed your expectations and provide an unrivaled level of craftsmanship. Contact us today to learn more about our American flag boat wraps, request a quote, or schedule a consultation with our experienced team. Make a statement with an American flag boat wrap from Aspen Marketing!
Keywords: American flag boat wrap, boat wrap design, boat wrap installation, high-quality boat wraps, customizable boat wraps, boat appearance enhancement, boat protection, Aspen Marketing