Case Studies: Aspen Marketing's Success Stories
Mar 30, 2022
Display Systems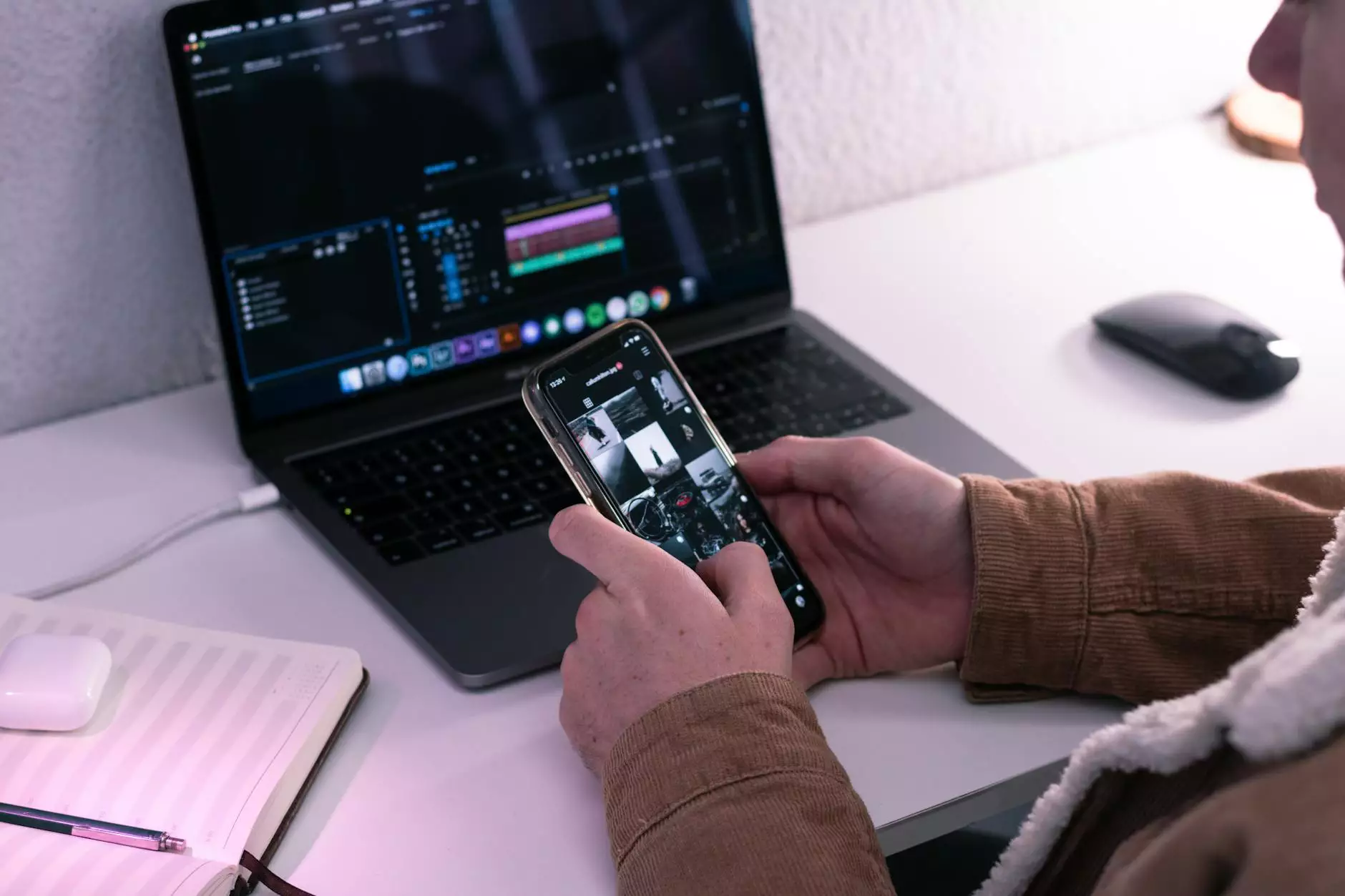 Welcome to Aspen Marketing's Case Studies page, where we delve deep into our past achievements and showcase the exceptional results we've delivered for our clients. As a leading provider of marketing and advertising solutions in the business and consumer services industry, Aspen Marketing is dedicated to driving success and exceeding expectations. Join us on this journey as we share some remarkable stories of how we've helped businesses like yours thrive in today's competitive landscape.
1. Driving Organic Growth for a Global e-Commerce Giant
Discover how Aspen Marketing fueled organic growth for a prominent global e-commerce giant. By implementing a holistic SEO strategy, leveraging data-driven insights, and harnessing the power of targeted digital campaigns, we were able to significantly boost the client's online visibility, increase website traffic, and maximize conversion rates. Our innovative approach to search engine optimization propelled the client's business to new heights, securing a top position in organic search results across multiple markets.
2. Revolutionizing Social Media Engagement for a Fashion Retailer
In this case study, we explore how Aspen Marketing revolutionized social media engagement for a leading fashion retailer. Our team of creative experts devised a compelling social media strategy that deeply resonated with the client's target audience. By carefully crafting engaging content, leveraging influencer partnerships, and implementing strategic ad campaigns, we successfully created a vibrant online community of fashion enthusiasts. As a result, the client experienced a surge in brand awareness, increased customer loyalty, and a substantial uplift in sales.
3. Transforming Customer Acquisition for a B2B Services Provider
Join us as we dive into the story of how Aspen Marketing transformed customer acquisition for a B2B services provider. By conducting in-depth market research, analyzing competition, and developing a comprehensive lead generation strategy, we helped our client expand their customer base and drive revenue growth. Our custom-tailored approach enabled the client to connect with highly qualified leads, build strong business relationships, and establish themselves as a trusted industry leader.
4. Amplifying ROI through Integrated Marketing for a Hospitality Chain
Our case study on amplifying ROI through integrated marketing highlights how Aspen Marketing partnered with a well-known hospitality chain to achieve remarkable results. By seamlessly integrating various marketing channels, including digital advertising, content marketing, email campaigns, and personalized customer experiences, we generated substantial returns on investment for our client. Through meticulous data analysis and continuous optimization, we helped the hospitality chain deliver unforgettable journeys for their guests, resulting in increased bookings, enhanced brand loyalty, and boosted revenue.
5. Enhancing Brand Perception for a Health and Wellness Brand
In this compelling case study, we delve into how Aspen Marketing enhanced the brand perception of a health and wellness brand. Through an immersive brand audit, we identified key areas for improvement and developed a transformative brand strategy. Our team carefully crafted compelling narratives, designed stunning visuals, and executed targeted brand awareness campaigns. As a result, the client witnessed a significant shift in consumer perception, a boost in brand credibility, and an expanded customer base.
6. Empowering Local Businesses with Effective Digital Advertising
Learn how Aspen Marketing empowered local businesses to thrive in today's digital landscape through effective digital advertising. With our tailored approach to local search optimization, targeted display ads, and performance-driven PPC campaigns, we helped numerous businesses overcome geographical limitations and reach a wider customer base. Our comprehensive tracking and analytics provided valuable insights, empowering businesses to make informed decisions, optimize their marketing efforts, and drive exceptional business growth.
7. Unleashing the Power of Content Marketing for a SaaS Startup
Our case study on unleashing the power of content marketing showcases how Aspen Marketing helped a SaaS startup establish their online presence and gain a competitive edge. We crafted a content strategy that positioned the client as a thought leader, generating high-quality leads and nurturing customer relationships. By developing engaging blog posts, informative whitepapers, captivating videos, and valuable webinars, we attracted a highly targeted audience, resulting in increased conversions, higher customer retention rates, and accelerated business growth.
8. Revitalizing Customer Engagement for a Leading Automotive Manufacturer
Revitalizing customer engagement takes center stage in this captivating case study, where Aspen Marketing partnered with a leading automotive manufacturer. Through personalized email marketing campaigns, interactive web experiences, and comprehensive customer journey mapping, we rejuvenated the client's communication channels and redefined their relationship with customers. By creating seamless interactions at each touchpoint, we fostered brand loyalty, maximized customer satisfaction, and ultimately, strengthened the client's market position.
9. Optimizing Local SEO for a Chain of Family-Owned Restaurants
Discover how Aspen Marketing optimized local SEO for a chain of family-owned restaurants, enabling them to stand out in a highly competitive industry. With our expertise in local search optimization, we ensured that the client's restaurants appeared prominently in search engine results, driving foot traffic and generating leads. Our data-driven approach, coupled with strategic online reputation management, created a strong online presence for each location, attracting both loyal customers and new patrons seeking exceptional dining experiences.
10. Boosting Online Sales for an E-commerce Start-up
Our final case study highlights how Aspen Marketing boosted online sales for an e-commerce start-up. By implementing a multi-faceted digital marketing strategy, including conversion rate optimization, social media advertising, and targeted email campaigns, we propelled the client's business to new heights. Our data-driven approach, combined with meticulous A/B testing, allowed us to continuously refine and optimize marketing initiatives, resulting in increased online sales, improved customer satisfaction, and sustainable, long-term success.
At Aspen Marketing, these success stories represent just a glimpse into the tremendous value we can deliver to businesses. By leveraging our expertise, innovative strategies, and unwavering commitment to driving results, we empower our clients to surpass their business goals and stay ahead of the competition.
For more information about our services, reach out to us today and let Aspen Marketing be your trusted partner in achieving exceptional marketing and advertising success.