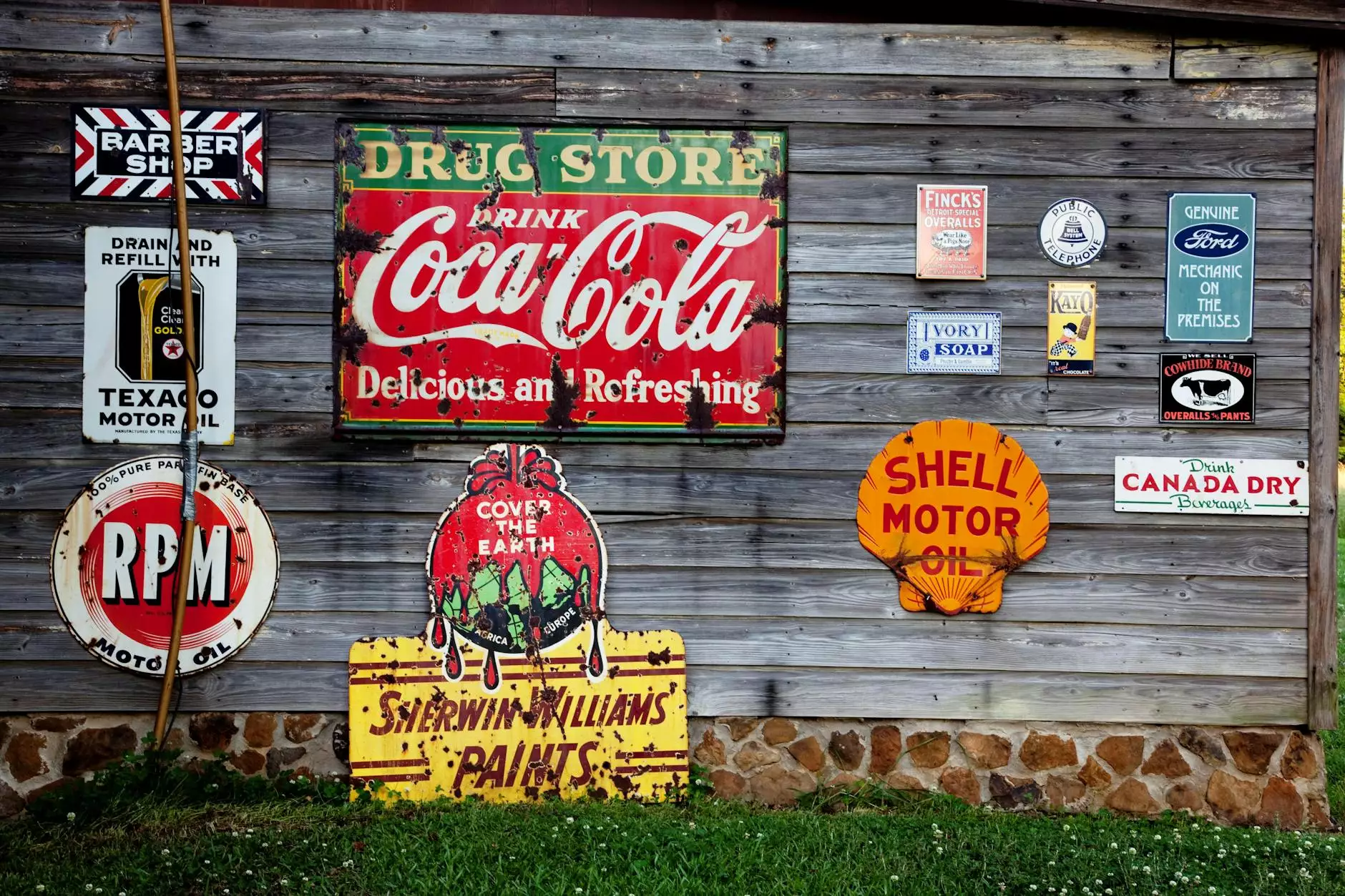 Enhance Your Brand Visibility with Custom Decal Items
At Aspen Marketing, we understand the importance of effective marketing and advertising solutions. That's why we offer a wide range of high-quality decal items through our subsidiary, StrucknDesign. Our custom decals are the perfect way to enhance your brand visibility and make a lasting impression on your target audience.
Custom Decals Tailored to Your Needs
We pride ourselves on delivering custom decals that are tailored to your specific needs. Whether you're a business looking to promote your products or services, or an individual wanting to add a personal touch to your belongings, our decal items are designed to meet your requirements.
With a team of experienced designers and state-of-the-art printing technology, we can bring your creative vision to life. Our decals are available in various sizes, shapes, and materials, ensuring that you can find the perfect match for your branding or personalization needs.
A Comprehensive Collection of Decal Items
Our comprehensive collection of decal items includes:
Custom Vinyl Decals: These versatile decals are weather-resistant and can be applied to various surfaces like vehicles, windows, laptops, and more.
Wall Decals: Transform your space with our high-quality wall decals that are easy to apply and remove without causing any damage.
Car Decals: Stand out on the roads with our eye-catching car decals that can be customized with your logo, contact information, or any other design.
Window Decals: Grab attention from passersby with our vibrant window decals that can effectively showcase your brand or message.
Floor Decals: Create unique advertising opportunities or enhance the ambiance of your space with our durable floor decals.
Equipment Decals: Ensure your equipment carries your branding by using our durable equipment decals that are designed to withstand harsh conditions.
And much more: From laptop decals to helmet decals, we offer a diverse range of options to suit your unique needs.
Why Choose StrucknDesign Decal Items?
When it comes to custom decal items, StrucknDesign stands out from the competition. Here's why you should choose us:
High-Quality Materials: Our decal items are made from premium-quality materials, ensuring durability and longevity.
Customization Options: We offer a variety of customization options, allowing you to create decals that perfectly represent your brand or personal style.
Attention to Detail: Our team pays meticulous attention to every detail, ensuring that your decals are of the highest standard.
Quick Turnaround: We understand the importance of timely delivery, and strive to provide quick turnaround times without compromising on quality.
Competitive Pricing: We offer competitive pricing to suit a wide range of budgets, making our decal items accessible to businesses and individuals alike.
Exceptional Customer Service: Our dedicated customer service team is here to assist you throughout the process, from designing your decals to answering any queries you may have.
Order Your Custom Decal Items Today
Ready to enhance your brand visibility or add a personal touch to your belongings? Order your custom decal items from StrucknDesign today and take advantage of our reliable services and exceptional products. Explore our website now to discover our extensive collection and get started on your decal journey.
Remember, when it comes to decal items, Aspen Marketing's subsidiary, StrucknDesign, is your go-to source for high-quality, custom-made decals that will make your brand stand out!