Need a Fillable Credit Card Authorization Form?
Apr 9, 2020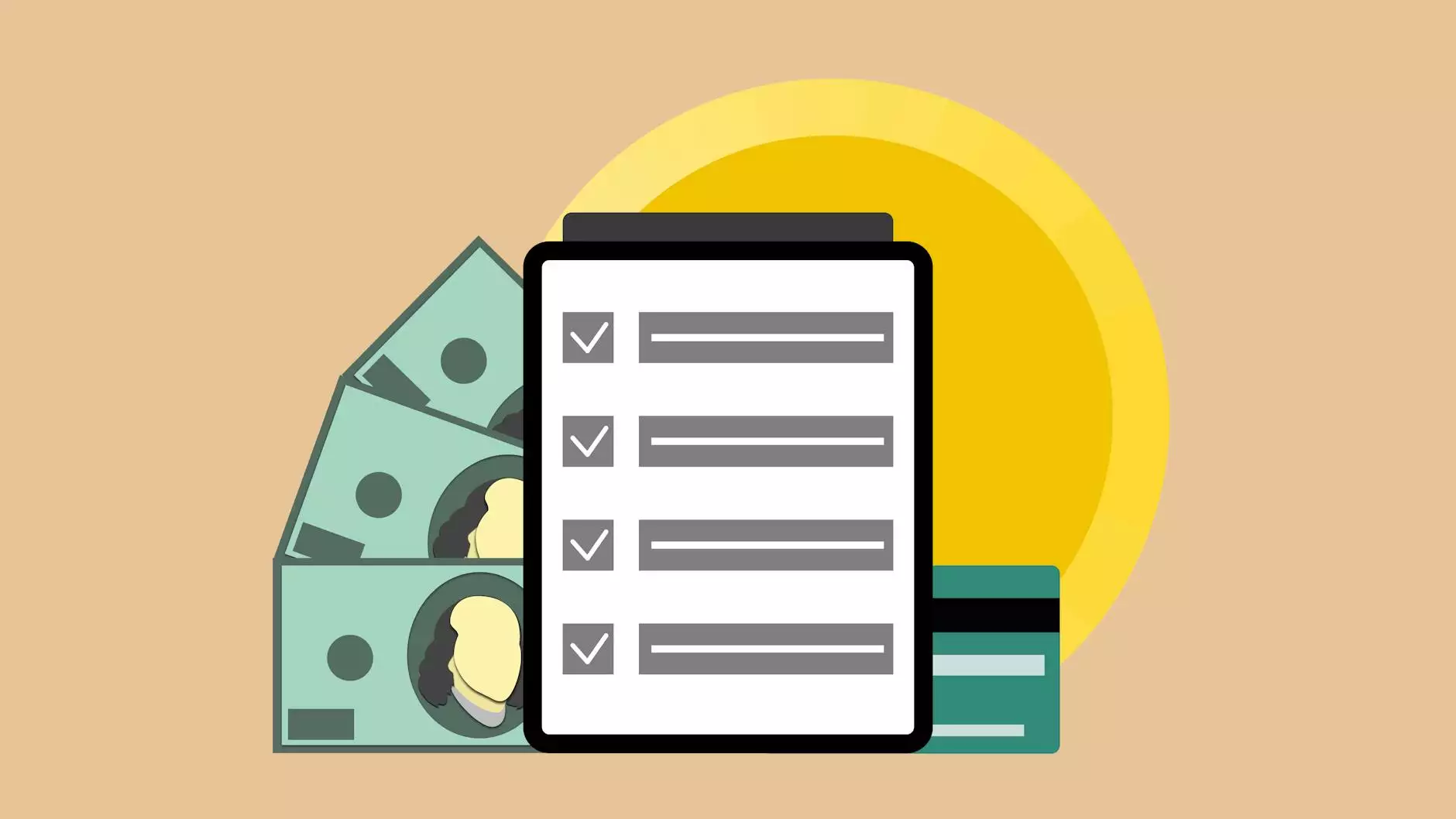 Aspen Marketing: Your Marketing and Advertising Experts
Welcome to Aspen Marketing, a leading agency specializing in business and consumer services, specifically in the field of marketing and advertising. Our expertise lies in providing effective and innovative solutions to help businesses thrive in today's competitive landscape. As a trusted partner, we understand the importance of credit card authorization forms in facilitating secure transactions for businesses and their clients. Let us guide you through the process and help streamline your operations.
Streamlining Your Operations with Fillable Credit Card Authorization Forms
In the digital age, credit card authorization forms play a crucial role in secure payment processing. Whether you're a small business owner or an enterprise-level corporation, having a streamlined process to collect and authorize credit card payments is essential. At Aspen Marketing, we offer tailored solutions to ensure you have a fillable credit card authorization form that meets your specific requirements.
The Importance of Credit Card Authorization Forms
Implementing credit card authorization forms within your business operations offers several key benefits:
Security: Credit card authorization forms provide an additional layer of security by verifying cardholder information, mitigating the risk of fraudulent transactions.
Streamlined Payments: By utilizing fillable forms, businesses can collect necessary payment details and process transactions more efficiently, saving time and reducing manual errors.
Record-Keeping: Credit card authorization forms serve as crucial documentation for record-keeping, providing a comprehensive overview of authorized transactions and customer details.
Legal Compliance: Adhering to legal and regulatory requirements is paramount in today's business landscape. Credit card authorization forms help ensure compliance with industry standards and protect both businesses and customers alike.
Our Tailored Solutions for Your Business
At Aspen Marketing, we pride ourselves on delivering high-end marketing and advertising services to businesses across various industries. When it comes to credit card authorization forms, our skilled team of experts will work closely with you to understand your unique needs and develop a solution that meets your specific requirements.
Key Features of Our Fillable Credit Card Authorization Forms
Our fillable credit card authorization forms are designed to simplify the payment process and offer seamless integration into your existing workflow. Here are some key features of our forms:
Customization: We understand that every business has different processes and requirements. Our forms are customizable, allowing you to include specific fields and branding elements to align with your brand identity.
Easy Integration: Our fillable forms can be easily integrated into your website, shopping cart, or payment gateway system, providing a convenient payment experience for both you and your customers.
Secure Data Handling: We prioritize data security and ensure that our forms adhere to the highest industry standards. Your customers' sensitive information is encrypted and protected from unauthorized access.
User-Friendly Interface: Our forms are designed with a user-friendly interface, making it simple for customers to complete and submit authorization requests. This enhances the overall customer experience and increases form completion rates.
Why Choose Aspen Marketing for Your Credit Card Authorization Forms?
Choosing Aspen Marketing for your credit card authorization form needs ensures you benefit from the following:
Expertise: With years of experience in the marketing and advertising industry, our team has the knowledge and expertise to create effective and user-friendly credit card authorization forms tailored to your business needs.
Personalized Approach: We take the time to understand your specific requirements and goals, providing personalized solutions that align with your branding and business objectives.
Quality Assurance: Our commitment to quality extends to every aspect of our services, including our fillable credit card authorization forms. We ensure they meet industry standards, are reliable, and provide a seamless payment experience for your customers.
Customer Support: At Aspen Marketing, we prioritize client satisfaction. Our dedicated customer support team is always available to address any questions or concerns you may have throughout the process.
Contact Us Today for Your Fillable Credit Card Authorization Form
Ready to streamline your payment processes with a custom fillable credit card authorization form? Contact Aspen Marketing today and let our team of experts assist you. Give your business the edge it deserves in the competitive marketing and advertising landscape!
Keywords:
Fillable credit card authorization form, credit card authorization form, secure payment processing, streamline operations, marketing and advertising, business services, consumer services, Aspen Marketing, custom forms, data security, customer experience, personalized solutions, industry standards, customer support.