Business Signs Milwaukee | Custom Business Signage
Mar 11, 2023
Display Systems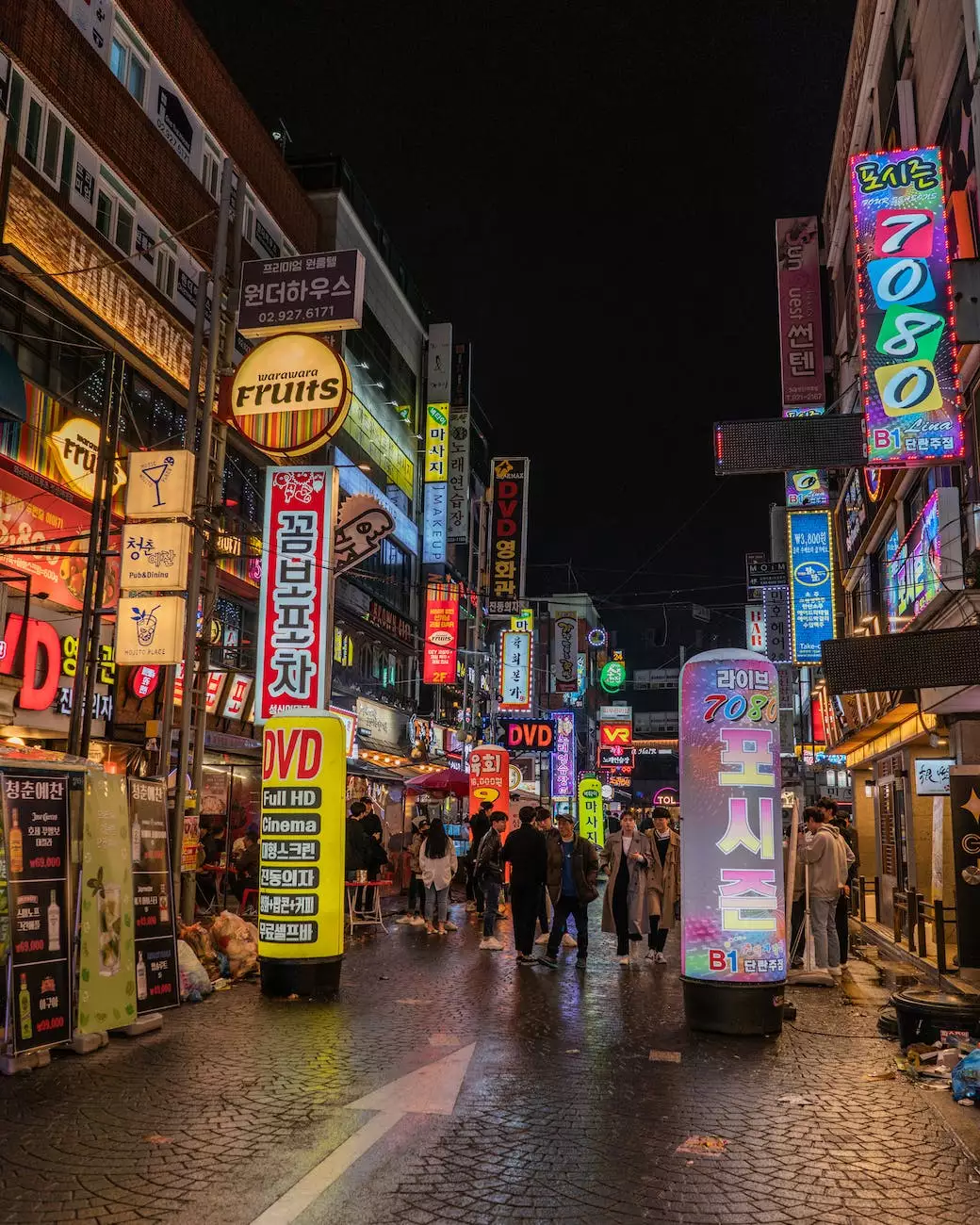 Introduction
Welcome to Aspen Marketing, where we pride ourselves on delivering the best custom business signage solutions in Milwaukee. With our deep understanding of marketing and advertising, we create high-end business signs that not only visually stand out but also effectively communicate your brand, attract customers, and contribute to your business growth.
Why Choose Aspen Marketing?
As industry leaders in the field of marketing and advertising, our team at Aspen Marketing is dedicated to helping businesses thrive. Here are some compelling reasons to choose our custom business signage services:
1. Unparalleled Expertise
With years of experience and a remarkable track record, our team of talented graphic designers, marketers, and copywriters know what it takes to create visually stunning and highly effective business signs. We understand the importance of combining creativity with strategic marketing to help you achieve your business goals.
2. Customized Solutions
We believe that each business is unique and deserves a customized approach. That's why we offer tailor-made business signage solutions that align with your branding, industry, and target audience. Our team works closely with you to understand your vision and bring it to life through captivating signage.
3. High-Quality Materials and Technology
At Aspen Marketing, we believe in using only the best materials and state-of-the-art technology to create your business signs. This ensures durability, visibility, and a professional finish. You can trust that our signs will withstand the test of time and make a lasting impression on your customers.
4. Comprehensive Range of Signage
Whether you're looking for outdoor signs, interior signs, storefront signs, or any other type of business signage, we have you covered. Our extensive portfolio includes a wide range of custom options to suit your specific needs. From eye-catching illuminated signs to elegant dimensional lettering, we offer it all.
5. Attention to Detail
At Aspen Marketing, we believe that every detail matters when it comes to effective business signage. From color psychology to font selection, we pay close attention to every aspect of your sign to ensure it grabs attention, conveys your message clearly, and leaves a positive impression on your target audience.
Our Process
Creating custom business signage that surpasses your expectations is our top priority. Here's a glimpse into our streamlined process:
1. Consultation and Strategy
Our team starts by understanding your business objectives, target audience, and branding guidelines. We work closely with you to develop a strategy that aligns with your marketing goals and ensures the success of your signage project.
2. Design and Conceptualization
With a solid strategy in place, our expert graphic designers get to work, bringing your vision to life. We create visually stunning designs that incorporate your brand identity, capturing the essence of your business.
3. Material Selection
We carefully select the highest quality materials that suit your signage requirements. This includes weather-resistant options for outdoor signs and durable materials for long-lasting indoor signs.
4. Production and Installation
Utilizing our cutting-edge technology and skilled craftsmanship, we produce your custom business signs with utmost precision and attention to detail. Once ready, our installation team ensures a seamless and professional installation process.
Contact Us for Your Business Signage Needs
Are you ready to elevate your business's visibility and leave a lasting impression on your customers? Contact Aspen Marketing today! We are the leading provider of custom business signage in Milwaukee and surrounding areas. Let us help you attract attention, build your brand, and drive business success.
Address
123 Main Street, Milwaukee, WI 12345
Phone
555-123-4567
Email
Operating Hours
Monday to Friday: 9:00 AM - 5:00 PM
Saturday: 10:00 AM - 4:00 PM
Sunday: Closed
Areas We Serve
We proudly serve the following areas in addition to Milwaukee:
Madison
Green Bay
Racine
Kenosha