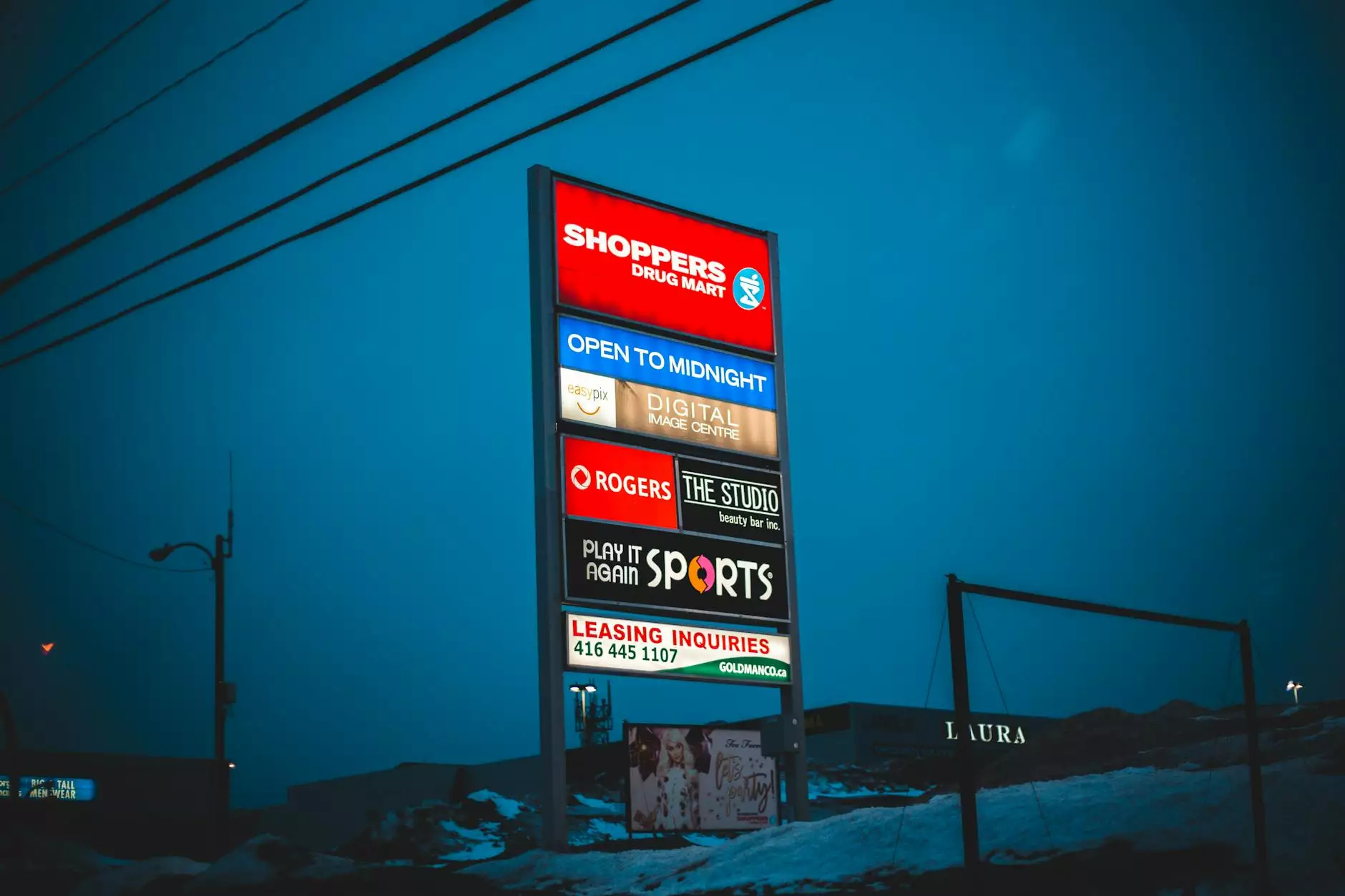 Enhance Your Snow Plow with Eye-Catching Graphics
Looking to transform your plain snow plow into a rolling billboard that attracts attention? StrucknDesign, a division of Aspen Marketing, specializes in creating stunning graphics for snow plows. With our expertise and cutting-edge techniques, we can ensure that your plow stands out from the competition.
Why Choose StrucknDesign for Snow Plow Graphics?
When it comes to enhancing the appearance of your snow plow, you need a team that understands the unique requirements of the industry. StrucknDesign has years of experience working with snow plow operators, delivering exceptional graphics that not only look great but also withstand the harshest winter conditions.
Unparalleled Creativity
Our team of talented designers takes pride in their ability to create eye-catching graphics that effectively communicate your brand's message. Whether you're looking for bold and vibrant designs or a more understated look, we have the skills to bring your vision to life.
Durable and Long-Lasting
With snow plows battling through snow, ice, and road debris, it's essential to invest in graphics that can withstand the elements. At StrucknDesign, we use high-quality materials and advanced printing techniques to ensure that your graphics stay vibrant and intact, season after season.
Customization Options
We understand that each snow plow operator has unique branding needs. That's why we offer a wide range of customization options, including logo placement, color choices, and graphic styles. Our team will work closely with you to create graphics that align perfectly with your brand's identity.
Professional Installation Services
Not only do we provide exceptional graphics, but we also offer professional installation services to ensure that your graphics are applied flawlessly. Our experienced technicians will take care of the entire installation process, ensuring a seamless and polished look for your snow plow.
Stand Out from the Competition
With the snow plow industry becoming increasingly competitive, it's crucial to differentiate yourself from other operators. StrucknDesign can help you achieve just that by transforming your snow plow into a mobile advertisement that gets noticed. Our graphics have the power to leave a lasting impression on potential customers, making your brand memorable and increasing your visibility in the market.
Contact Aspen Marketing for Top-Quality Snow Plow Graphics
If you're ready to take your snow plow to the next level with high-quality graphics, Aspen Marketing is here to help. Our team of experts at StrucknDesign will work closely with you to understand your specific requirements and deliver graphics that exceed your expectations.
Contact us today to discuss your snow plow graphics needs and get a personalized quote. Don't settle for a plain plow when you can turn it into a rolling advertisement that captures attention and drives results. Choose StrucknDesign and let your snow plow make a lasting impression!