For Ford Mach-E Mustang Vehicle Wrap Cast Material UV - Aspen Marketing
Oct 24, 2018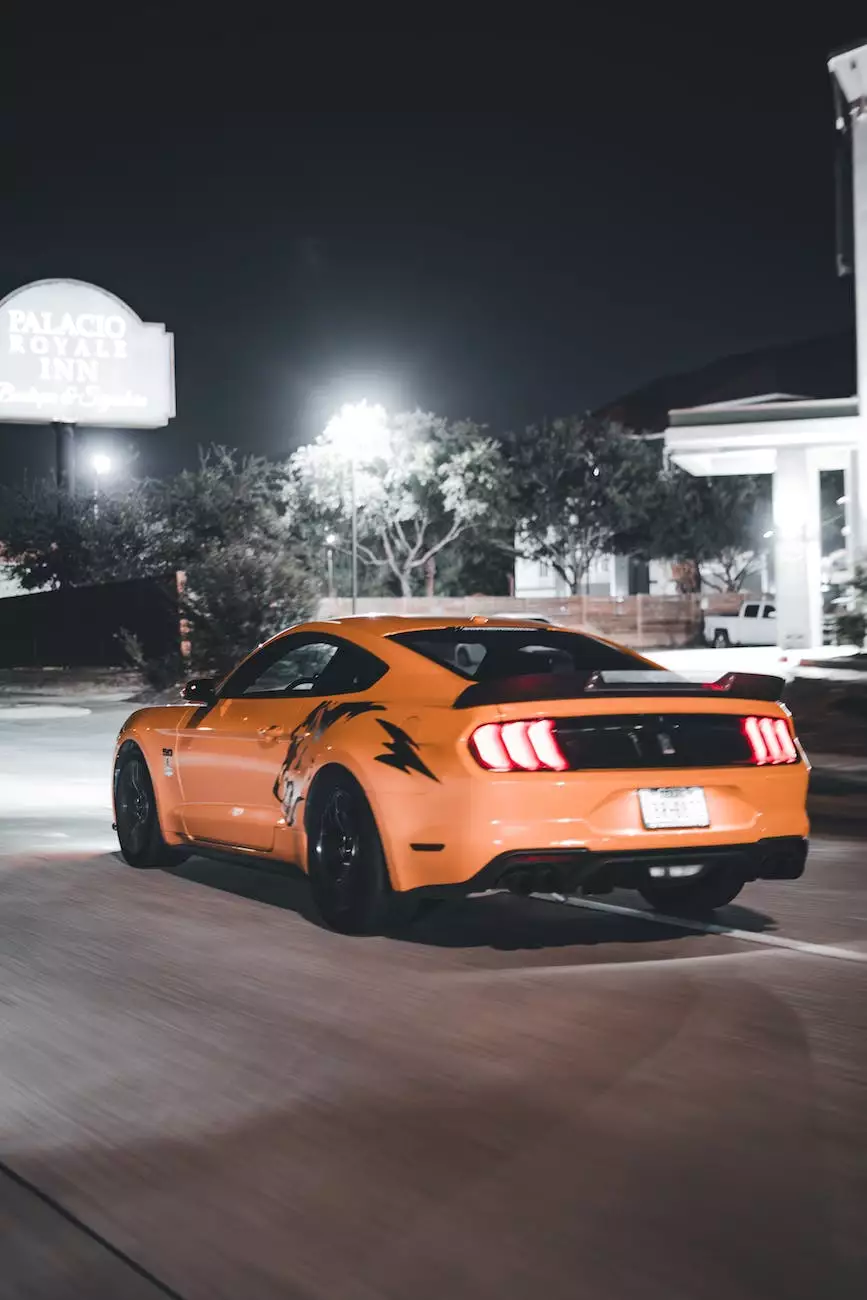 Enhance Your Ford Mach-E Mustang with a Premium Vehicle Wrap
Aspen Marketing brings you a state-of-the-art vehicle wrap designed specifically for the Ford Mach-E Mustang. Our cast material UV-protected graphic wrap offers long-lasting durability, superior protection, and a visually stunning appearance.
Unmatched Quality and Protection
When it comes to protecting your vehicle's paint job, inferior wraps simply won't cut it. Our vehicle wrap is crafted with the highest quality cast material, ensuring maximum durability and resistance to scratches, fading, and UV damage. With our wrap, your Ford Mach-E Mustang will maintain its pristine condition even after years of use.
Elevate Your Style with a Unique Design
Stand out from the crowd with our exclusive faux grille metallic diamond metal grid mesh design. This one-of-a-kind pattern adds a touch of sophistication and elegance to your Ford Mach-E Mustang, transforming it into a head-turning masterpiece. Whether you want to accentuate its aggressive lines or give it a sporty and dynamic look, our vehicle wrap is the perfect solution.
Designed for a Perfect Fit
We understand that every vehicle is unique, which is why our vehicle wrap is custom-designed to seamlessly fit the Ford Mach-E Mustang. Our expert technicians ensure a precise fit that enhances the vehicle's contours and curves, leaving no room for imperfections. You can trust us to deliver a flawless installation every time.
Easy Maintenance and Longevity
Our vehicle wrap is not only visually striking but also incredibly easy to maintain. Unlike traditional paint jobs that require constant waxing and polishing, our wrap can be easily cleaned with mild soap and water. It's also worth mentioning that our wrap is long-lasting, saving you money in the long run by protecting your vehicle from everyday wear and tear.
Why Choose Aspen Marketing?
At Aspen Marketing, we take pride in offering top-notch marketing and advertising solutions for businesses and consumers. We understand the importance of standing out in a competitive market, and our vehicle wrap is just one of the many ways we help our clients achieve their goals. When you choose us, you benefit from:
Years of industry experience
A team of talented professionals
Unparalleled attention to detail
Customized solutions tailored to your specific needs
Exceptional customer service
Transform Your Ford Mach-E Mustang Today
Ready to elevate your Ford Mach-E Mustang's style and protection to the next level? Contact Aspen Marketing today to schedule a consultation and learn more about our premium vehicle wrap. Our team of experts is ready to assist you and help you make a lasting impression. Trust Aspen Marketing for all your marketing and advertising needs.