5 Elements of Nameplate Design - Aspen Marketing
Feb 15, 2021
Display Systems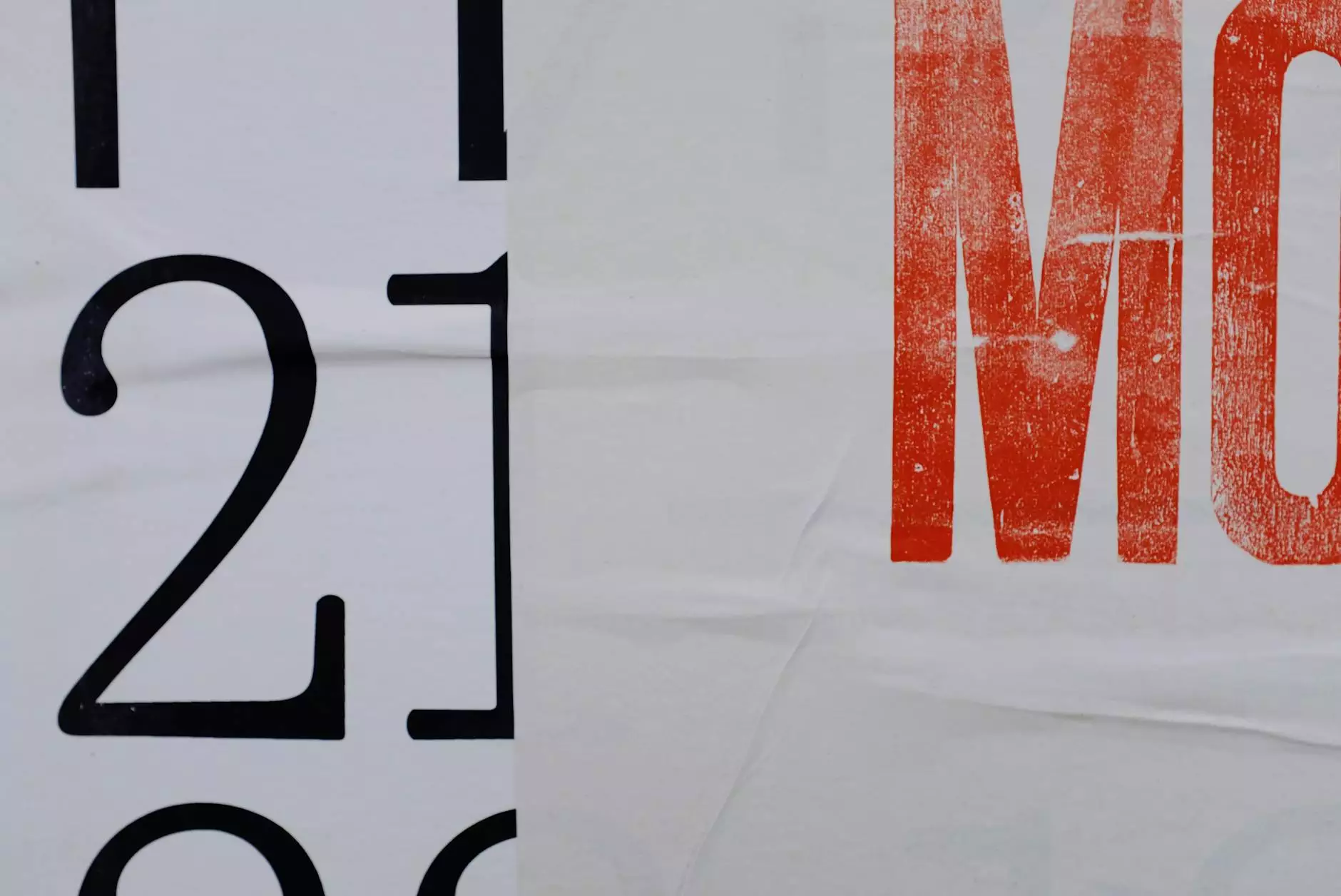 When it comes to creating a memorable brand identity, a well-designed nameplate can play a crucial role. A nameplate serves as the visual representation of your brand, communicating your values and creating a lasting impression. At Aspen Marketing, we understand the importance of a strong nameplate design and offer our expertise in business and consumer services - marketing and advertising to help you elevate your brand image. In this article, we will dive deep into the five key elements of nameplate design and how they contribute to creating a standout brand identity.
1. Typography
The choice of typography can significantly impact the overall look and feel of a nameplate. Selecting the right font that aligns with your brand personality is crucial. Whether you prefer a clean and modern font or a more traditional and elegant one, our team of experts at Aspen Marketing can assist you in finding the perfect typography that resonates with your target audience.
Consider the readability of the font, especially when it needs to be scaled down for smaller applications. A well-designed nameplate should remain legible across various platforms and sizes. Carefully examining the different aspects of typography, such as letter spacing, kerning, and line height, can make a significant difference in the overall visual impact of your brand nameplate.
2. Color Scheme
The color palette you choose for your nameplate is another critical element in establishing a strong brand identity. Colors evoke emotions and associations, making them powerful tools for conveying your brand values. Our team of marketing and advertising experts at Aspen Marketing can guide you in selecting a color scheme that aligns with your target audience and industry.
Consider the psychology of colors and their impact on emotions. For example, blue can convey trust and reliability, while red can evoke a sense of urgency or passion. Combining colors strategically can create a visually appealing nameplate that captures attention and leaves a lasting impression on your audience.
3. Logo Integration
Integrating a logo seamlessly into your nameplate design is essential for brand recognition. Your logo serves as the symbol of your brand, and incorporating it effectively into your nameplate can enhance brand familiarity. Whether you have a well-established logo or need assistance in developing one, our team at Aspen Marketing can help you create a cohesive and visually impactful nameplate design.
Consider the size, placement, and visual harmony of the logo within the overall nameplate design. A balanced integration ensures that your logo and brand name work harmoniously together, creating a unified and professional brand image.
4. Visual Elements
In addition to typography and color, incorporating visual elements can add depth and visual interest to your nameplate. Consider using icons, illustrations, or graphic elements that are relevant to your industry or brand values. These elements can help communicate your brand message more effectively and make your nameplate visually appealing.
When selecting visual elements, it's important to ensure that they align with your brand personality and target audience. Icons or illustrations can convey messages and values more efficiently than text alone, creating a stronger brand identity.
5. Consistency
Consistency is key when it comes to nameplate design. Maintaining a consistent brand identity across all platforms and materials helps build trust and brand recognition. Your nameplate should be recognizable and evoke the same emotions, regardless of whether it is seen on a website, packaging, or advertising materials.
Work with our team of experts at Aspen Marketing to develop brand guidelines that ensure consistency in nameplate usage. From typography variations to color usage, we can help you create a comprehensive set of guidelines that will maintain a cohesive brand image across all touchpoints.
In conclusion, a well-designed nameplate can elevate your brand identity and leave a lasting impression on your target audience. At Aspen Marketing, we specialize in business and consumer services - marketing and advertising, offering our expertise in creating standout nameplate designs. Contact us today to discover how we can help you create a nameplate that truly represents your brand values and stands out from the competition.