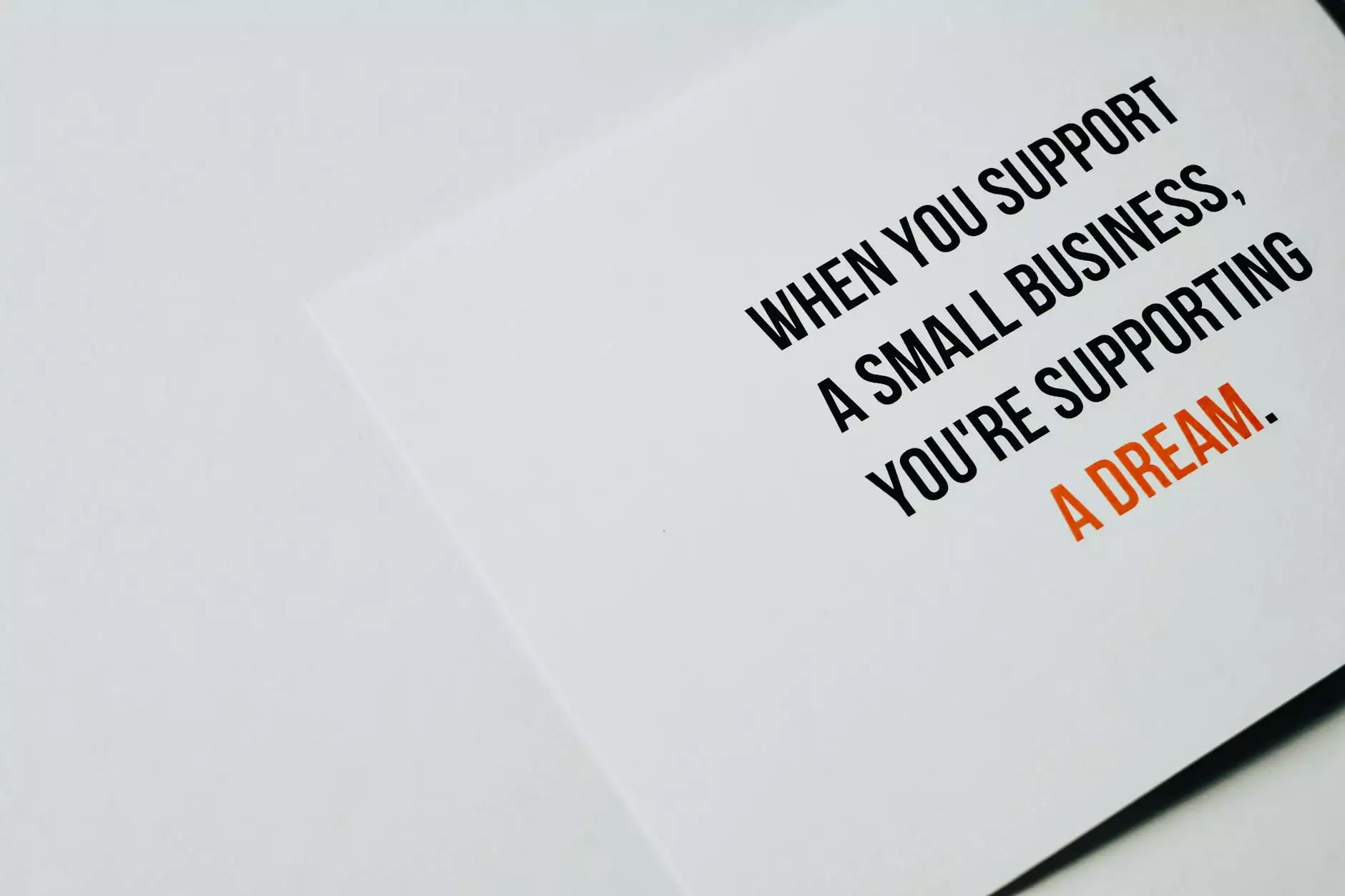 Are you looking for durable fence sign plates to enhance your brand visibility? Look no further than Aspen Marketing - the leading provider of high-quality fence signage solutions. Whether you need fence sign plates for advertising, promoting events, or providing important information, we have got you covered. Our top-notch fence sign plates are designed to withstand various weather conditions and stand the test of time.
Why Choose Aspen Marketing?
Aspen Marketing understands the importance of effective outdoor advertising for businesses in today's competitive market. With our durable fence sign plates, you can promote your products or services to a wide audience. Here's why our fence sign plates are the best choice for your business:
1. Exceptional Durability
Our fence sign plates are crafted from premium materials, ensuring exceptional durability. They are specifically designed to withstand harsh weather conditions, including rain, wind, and UV exposure. You can confidently display your fence sign plates all year round, knowing they will remain intact and visible to potential customers.
2. Eye-Catching Designs
At Aspen Marketing, we believe that a captivating design is key to attracting attention. Our team of experienced designers works closely with you to create fence sign plates that effectively represent your brand. We use vibrant colors, clear fonts, and engaging graphics to maximize the impact of your message. Stand out from the competition with our eye-catching fence sign plates.
3. Customizable Options
We understand that each business has unique needs and preferences. That's why we offer customizable options for our fence sign plates. Choose from a range of sizes, shapes, and materials to create fence sign plates that perfectly align with your brand identity. Our team is dedicated to delivering tailored solutions that meet your specific requirements.
4. Easy Installation
Installing our fence sign plates is a breeze. They come with pre-drilled holes and mounting accessories, making the process quick and hassle-free. Whether you prefer to attach them to fences, posts, or walls, our fence sign plates can be easily secured in place. Start promoting your business with ease using our user-friendly fence sign plates.
5. Long-Lasting Impressions
With our durable fence sign plates, your message will leave a lasting impression on passersby. Whether you want to advertise your business, promote a limited-time offer, or provide directions, our fence sign plates ensure your message is communicated effectively. Captivate your target audience and leave a positive, long-lasting impact with Aspen Marketing's fence sign plates.
Applications of Fence Sign Plates
Our fence sign plates offer endless opportunities for promoting your business or event. Here are some common applications:
1. Business Advertising
Looking to increase brand awareness? Our fence sign plates provide an excellent platform to advertise your business. Display your logo, contact information, and key message to attract potential customers. Whether you operate a retail store, a restaurant, or a service-based business, our fence sign plates help you get noticed in a competitive market.
2. Event Promotion
Hosting a special event or a community gathering? Our fence sign plates can help you create buzz and generate excitement. Properly placed fence sign plates can effectively communicate event details, schedules, and directions. Draw attention to your event and boost attendance with our eye-catching fence sign plates.
3. Safety and Information Signage
Ensure safety in your premises with our clear and informative fence sign plates. Whether it's indicating restricted areas, providing directions, or displaying important safety instructions, our fence sign plates play a crucial role in keeping your visitors informed. Promote a safe environment and prevent accidents with our high-quality fence sign plates.
Get Your Durable Fence Sign Plates Today
Ready to take your business visibility to the next level? Invest in our durable fence sign plates and start making a memorable impact. Aspen Marketing is committed to providing top-notch fence signage solutions that meet your business objectives. Contact us today to discuss your requirements and let our team create stunning fence sign plates for your business. Stand out from the crowd with Aspen Marketing's reliable and eye-catching fence sign plates.