Storefront Signs Milwaukee | Custom Lighted Storefront Signs
Sep 8, 2021
Display Systems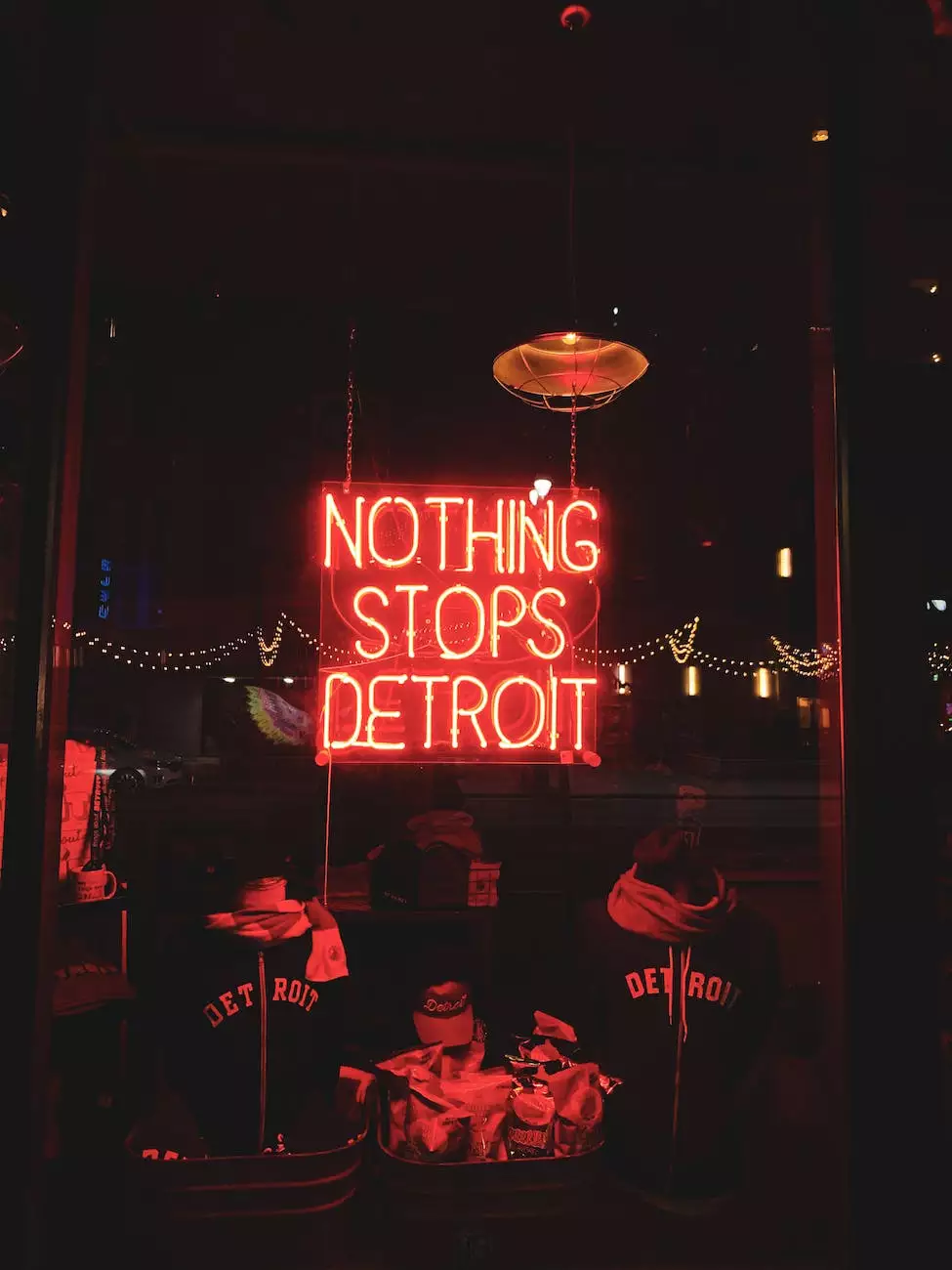 Enhance Your Business with Custom Storefront Signs in Milwaukee
Welcome to Aspen Marketing, the leading provider of top-tier storefront signs in Milwaukee. Our custom lighted storefront signs are designed to help your business stand out from the competition and attract customers. With our expertise in marketing and advertising, we understand the importance of creating a visually appealing and attention-grabbing storefront. Let us help you create a captivating first impression that leaves a lasting impact on your target audience.
Why Choose Aspen Marketing for Your Storefront Signs?
1. High-Quality Craftsmanship
At Aspen Marketing, we take pride in our commitment to delivering high-quality craftsmanship. Our team of skilled artisans and designers will work closely with you to bring your vision to life. Whether you need a custom lighted sign, illuminated channel letters, or 3D signage, we use premium materials and cutting-edge technology to ensure exceptional results.
2. Customized Solutions
We understand that every business is unique, which is why we offer customized solutions tailored to your specific needs and brand identity. Our design team will collaborate with you to develop a concept that truly reflects your business values. From colors and fonts to logo placement and sign dimensions, every detail will be meticulously crafted to align with your brand image.
3. Maximum Brand Visibility
With our custom lighted storefront signs, you can maximize your brand visibility day and night. Our team will strategically incorporate lighting elements into your signs, ensuring that your business catches the attention of passersby. Stand out from the crowd and create a memorable presence that sparks curiosity and drives potential customers to your doorstep.
4. Attention-Grabbing Designs
Our talented team of designers stays up-to-date with the latest trends in the industry to deliver eye-catching and innovative designs. We understand the importance of grabbing attention in today's fast-paced world. Whether you prefer a sleek and modern look or a vintage-inspired design, we have the creativity and expertise to produce captivating storefront signs that make a statement.
5. Competitive Advantage
In this highly competitive business environment, having a strong and distinctive storefront can give you the edge you need. By investing in our custom lighted storefront signs, you'll gain a competitive advantage that sets you apart from other businesses in Milwaukee. Make a lasting impression and create a sense of trust and authority with your target audience.
The Process of Creating Your Custom Storefront Sign
When you choose Aspen Marketing for your storefront sign project, we ensure a seamless and hassle-free experience. Our process is designed to bring your vision to life and exceed your expectations.
1. Consultation and Concept Development
Our team will schedule an initial consultation to understand your business, target audience, and brand identity. We'll discuss your goals and preferences, allowing us to develop a concept that aligns with your vision. This is the foundation on which we build your custom storefront sign.
2. Design and Rendering
Once we have a clear understanding of your requirements, our designers will work their magic to create a visually appealing design. We'll provide you with detailed renderings and mock-ups, so you can visualize how your storefront sign will look before production begins.
3. Fabrication and Installation
Using the finest materials and craftsmanship, we bring your design to life. Our fabrication process ensures precision and attention to detail. Once your custom storefront sign is ready, our expert installation team will seamlessly install it at your location, ensuring a clean and professional finish.
Contact Us Today for Exceptional Storefront Signs
Ready to enhance your business with custom lighted storefront signs in Milwaukee? Contact Aspen Marketing today and let our team of experts guide you through the process. We are dedicated to helping you achieve your business goals through visually stunning and impactful signage.
Don't settle for a mediocre storefront when you can have a standout presence that generates attention and drives foot traffic. Trust Aspen Marketing to deliver exceptional results.
Aspen Marketing - Your Partner in Business and Consumer Services - Marketing and Advertising.