Metal Business Cards to Help Promote Brand Awareness
Mar 14, 2018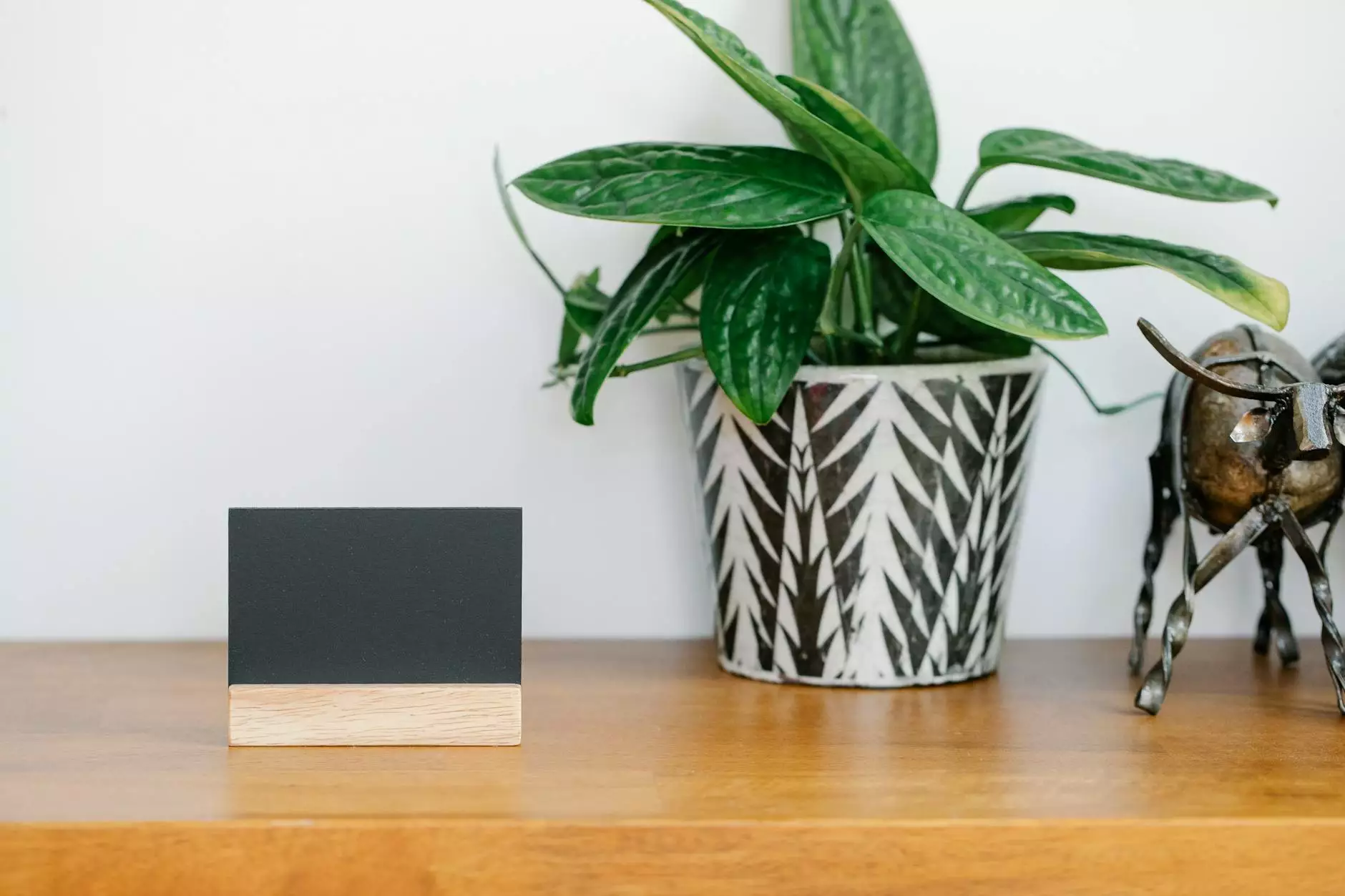 Why Choose Aspen Marketing for Your Metal Business Cards?
Aspen Marketing is a trusted leader in the Business and Consumer Services - Marketing and Advertising industry, offering a wide range of promotional products to help businesses enhance their brand awareness. When it comes to metal business cards, we are the go-to source for high-quality, attention-grabbing designs that leave a lasting impression on potential clients.
Here's what sets us apart:
Unparalleled Quality: Our metal business cards are crafted with precision and attention to detail. We use only the finest materials to ensure durability and a professional look.
Unique Designs: Stand out from the crowd with our unique designs that are tailored to your brand and industry. Whether you want a sleek and modern design or something more sophisticated and luxurious, we have the expertise to bring your vision to life.
Endless Customization Options: Personalize your metal business cards with various finishes, shapes, sizes, and additional features like laser engraving and embossing. Our team of designers will work closely with you to create a card that reflects your brand identity.
Exceptional Customer Service: At Aspen Marketing, we prioritize customer satisfaction. Our friendly and knowledgeable team is ready to assist you throughout the entire process, from design to delivery.
Benefits of Metal Business Cards
Metal business cards offer several unique advantages over traditional paper-based cards. Here are some reasons why you should consider metal business cards for promoting your brand:
Durability: Unlike paper cards that can easily get damaged or worn out, metal business cards are built to last. They can withstand the daily wear and tear, ensuring that your contact information remains intact for a longer period.
Unforgettable: Metal business cards are eye-catching and memorable. The weight and texture of the metal create a tactile experience that makes a lasting impression on recipients. It shows that you pay attention to detail and value quality.
Perceived Value: The premium look and feel of metal business cards convey a sense of exclusivity and professionalism. When you hand out a metal card, it instantly elevates your brand image and makes people take notice.
Conversation Starter: Metal business cards spark curiosity and conversation. Recipients are more likely to engage with you and remember your brand when you present them with a unique metal card.
Increased Brand Awareness: Utilizing metal business cards as part of your marketing strategy helps increase brand awareness. The distinctiveness of these cards sets your brand apart and makes it more memorable, leading to potential referrals and new business opportunities.
The Metal Business Card Design Process
At Aspen Marketing, we make the metal business card design process seamless and enjoyable. When you choose us for your metal business cards, here's what you can expect:
1. Consultation
We start with a thorough consultation to understand your brand, target audience, and design preferences. Our team will ask questions to gather essential information and ensure that the final product aligns with your vision.
2. Design Concepts
Based on the consultation, our talented designers will create several design concepts for your metal business card. These concepts will incorporate your brand elements while delivering a unique and visually appealing card.
3. Revisions and Fine-Tuning
We encourage your feedback and input throughout the design process. Once you've reviewed the initial concepts, our team will make any necessary revisions or fine-tune the design to your satisfaction.
4. Materials and Finishes
Choose from a wide range of metals, including stainless steel, aluminum, brass, and more. We also offer various finishes like matte, glossy, brushed, and textured to add the perfect touch to your cards.
5. Production and Delivery
Once you've approved the final design, our expert team will proceed with production. We use state-of-the-art technology and machinery to ensure the highest quality, and your metal business cards will be delivered to your doorstep in a timely manner.
Order Your Metal Business Cards Today
Ready to stand out from the competition with metal business cards that leave a lasting impression? Contact Aspen Marketing today to discuss your requirements and get started on your custom metal business card design. Elevate your brand and make a statement with our premium-quality metal business cards!