Mykaela Chaffin - Professional Copywriter
Sep 21, 2020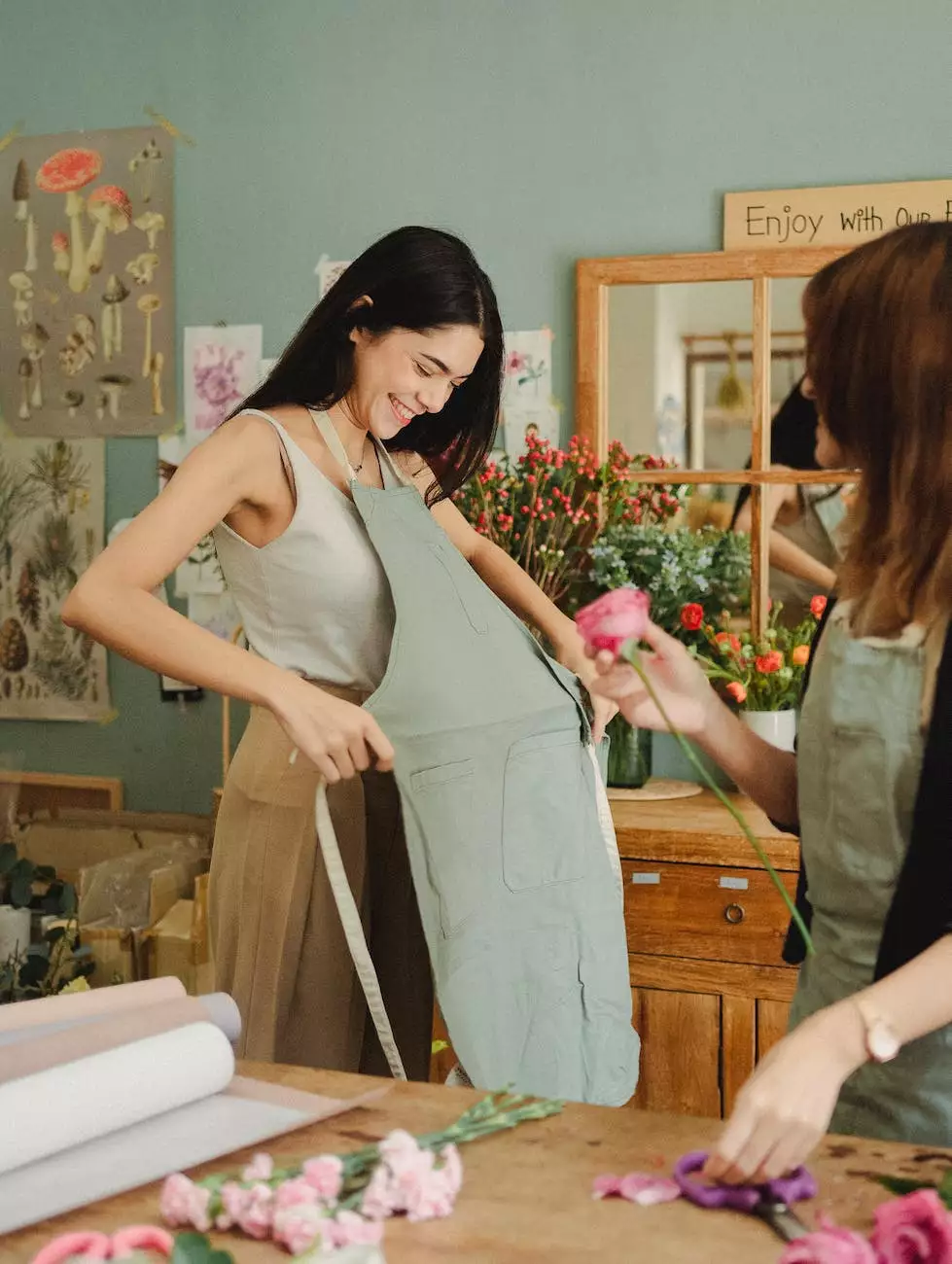 Enhance Your Marketing Efforts with Mykaela Chaffin
Aspen Marketing is proud to introduce you to our talented copywriter, Mykaela Chaffin. With her exceptional skills, extensive experience, and creative mindset, Mykaela can take your business to new heights through compelling and engaging content.
As a business owner, you understand the importance of effective marketing and advertising. In today's digital world, having a strong online presence is vital for success. That's where Mykaela comes in. With her expertise, she can help you connect with your target audience, drive organic traffic, and generate leads that convert into loyal customers.
Comprehensive Copywriting Services
Mykaela offers a diverse range of copywriting services tailored to meet the unique needs of your business. Whether you need captivating website copy, attention-grabbing blog posts, persuasive sales pages, or compelling social media content, she has you covered.
With her in-depth industry knowledge and market research skills, Mykaela creates content that resonates with your audience and sets you apart from your competitors. Every word she writes is meticulously crafted to communicate your brand's voice and values while driving the desired action from your readers.
Website Copywriting
Your website is often the first impression a potential customer has of your business. Mykaela understands the importance of making that impression count. She creates captivating and SEO-optimized website copy that not only informs but captivates visitors and compels them to take action.
Mykaela takes the time to truly understand your business, industry, and target market. This allows her to craft content that speaks directly to your ideal customers, addressing their pain points and offering solutions. Whether you need a complete website overhaul or just a few pages optimized, Mykaela has the expertise to deliver.
Blog Writing
A well-written and regularly updated blog is an excellent way to establish your authority, drive traffic to your website, and engage your audience. Mykaela's blog writing services are designed to do just that. She creates informative, entertaining, and share-worthy blog posts that keep your readers coming back for more.
With her extensive research skills, Mykaela dives deep into your industry to provide valuable insights and information. From crafting attention-grabbing headlines to including relevant keywords naturally throughout the content, she ensures that your blog posts not only entertain but also rank highly on search engine results pages (SERPs).
Sales Copy and Landing Pages
When it comes to driving conversions, persuasive sales copy and landing pages are essential. Mykaela's expertise lies in creating compelling copy that not only grabs attention but also persuades your audience to take the desired action.
With a strong command of persuasive writing techniques, Mykaela knows how to highlight your product or service's unique selling points and benefits effectively. By crafting a persuasive narrative, she taps into the emotions of your target audience and guides them towards making a purchase or taking the desired action.
Social Media Content
In today's fast-paced digital landscape, a strong social media presence is imperative for reaching your target audience and building brand awareness. Mykaela can help you achieve just that through her engaging and shareable social media content.
From crafting attention-grabbing headlines to creating visually appealing posts, Mykaela ensures that your social media content stands out amidst the noise. She understands the intricacies of different social media platforms and tailors her content to suit each one, maximizing engagement and driving traffic back to your website.
Why Choose Mykaela Chaffin and Aspen Marketing?
When it comes to hiring a professional copywriter, you deserve nothing but the best. Here's why Mykaela Chaffin and Aspen Marketing are the perfect choice:
Experience: Mykaela brings years of experience in crafting persuasive and engaging copy for various industries and businesses.
Expertise: She has a thorough understanding of SEO best practices, ensuring that your content ranks well on search engines like Google.
Unique Voice: Mykaela has a knack for capturing and communicating your brand's unique voice and values, giving your content an authentic touch.
Commitment to Excellence: At Aspen Marketing, we are committed to delivering the highest quality work that exceeds your expectations.
Result-Oriented Approach: Mykaela focuses on generating real and measurable results for your business, whether it's increasing conversions or boosting brand awareness.
Collaborative Process: We believe in working closely with our clients to ensure that the final product aligns with their vision and goals.
Affordable Pricing: We offer competitive and transparent pricing options to suit businesses of all sizes.
Contact Mykaela Chaffin at Aspen Marketing Today
If you're ready to take your marketing efforts to the next level and turbocharge your business growth, contact Mykaela Chaffin at Aspen Marketing today. Let her unleash the power of words to help your brand stand out, engage your audience, and drive conversions.
Showcase the merits of your business, captivate your audience, and outrank your competitors with the top-notch copywriting services provided by Mykaela Chaffin.